Choosing the Right Web Company to Give Your Clients
Innovative Financial Services
Contact us at (312) 655-9999 to enhance the online experience for your financial institution.
The finance and technology industries are merged now more than ever as clients need on-the-go and at-home services. Whether your clients need to manage their retirement account or increase their financial literacy, you need a partner with proven web design and development experience. BuildThis specializes in digital solutions, from web design and development to custom applications, digital marketing and more. Call the number above or fill out our contact form below to connect with one of our digital experts and discover how we can help provide innovative solutions for your financial institution.
Why Choose BuildThis for Your Chicago Web Design & Development?
1
We create solutions that are customized based on your business goals
2
As a small business, we are truly dedicated to all of our clients
3
Our work has been nationally recognized from agencies like Clutch and UpCity
In the financial industry, your website is more than a digital storefront—it's the platform your clients use to control their financial affairs and the resource they go to for banking, investments and more. With the increased importance on your web presence, you need a website that's reliable, easy-to-use, and functional for your clients. This requires a trusted team of web developers, designers and strategists to guide you in staying on top of your online presence, and on top of your competition.
At BuildThis, we start every project with a discovery phase to learn more about your organization and to strategize your project scope based on your website needs and business goals. From there, we'll create your site with user-focused content and design, then make it functional by implementing mobile-first, PHP/MySQL web development on platforms such as WordPress, Magento or Shopify. Once it's complete you'll have a custom-built website and a long-lasting digital partnership with us.
Are you struggling to try to change your business operations to fit existing software or looking for a way to consolidate your business tools? BuildThis creates custom mobile apps, software, and applications that are made to fit your existing business operations while improving your workplace efficiency. We want to build an application that helps your business grow and maximize its impact on the financial industry. Let us know your current problem points in the contact form below, and we'd love to strategize a digital solution.
You already know how valuable your services are—let us help you share it with the community. Continue your digital partnership with us through digital marketing to drive traffic to your new website, allowing you to meet your business goals and make your business stand out in the financial industry. We have a whole team dedicated to continuing your digital strategy, from search engine optimization (SEO) to Facebook ads and more. Connect with one of our digital marketing experts to learn more about our digital marketing solutions.
In the financial industry, it's important for your website or application to be hosted in a secure environment with the correct maintenance and updates. Feel confident your website or application is in good hands with dedicated hosting and support from a provider you trust. BuildThis offers ongoing hosting and support services managed by our team in Chicago. Hosting with us includes monthly updates, site backups, secure hosting, and around-the-clock monitoring. Along with our hosting packages, we also offer ongoing support with your account manager. Contact us to learn more about how we can offer peace-of-mind with our hosting and support packages.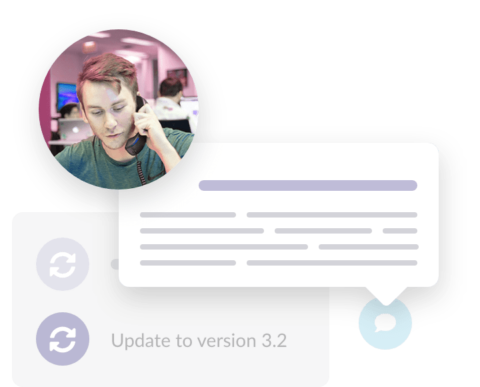 Get in touch with our web design experts