Chicago Web Design & Development
Create a new website or web application you love to use.
Keeping up with industry competition can be tough in today's cutthroat digital climate. You need the digital tools to continue to grow as a business, but it can feel impossible to choose the best solution out of a sea of options. BuildThis is a Chicago-based, in-house team of web designers and developers who have helped hundreds of organizations develop custom WordPress websites and software applications both large and small. Gain confidence in your path forward as you partner with us to build a truly unique and competitive digital solution and stay on top of your industry.
Chicago Web Design Agency Services
Elevate your online presence and caliber over the competition by taking charge of the way your website helps your business. Partner with your BuildThis team to create a unique website concept to set you apart. If you're looking to build a new website, begin a website redesign, build an eCommerce website, or anything in between, we'll work with you to create a custom solution that is always mobile-responsive and SEO-friendly.
While hundreds of companies will sell you duplicated software, BuildThis understands that the digital solution you need is often as unique as you are. That's why we offer a full range of custom application and software development services from web to mobile apps that are designed to work specifically for you. Our PHP approach to development is robust, flexible, and easily integrated with your website. Gain a partner to both build your initial application or software and serve as a long-term consulting source for how to best leverage your solution within your industry.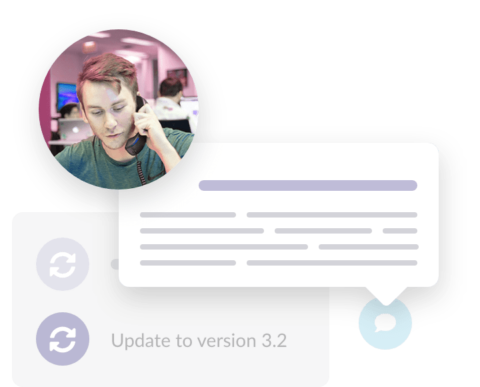 Manage and host your website with a physical team of web developers located in downtown Chicago, and enjoy personal attention and dedication to the updates and maintenance necessary for maintaining your web presence. BuildThis provides professionally managed WordPress web hosting and maintenance to clients, from daily full-site backups to having your own dedicated Account Manager. Choose the best web support package for your business.
Confidently Grow Your Online Presence With a Chicago-Based Team of Experts
Simplifying the
Web Development
Process is Possible.
1
Share Your Goals & Priorities with a Strategist
2
Let Us Construct an Implementation Plan
3
Partner with BuildThis to Navigate the Path Forward
BuildThis Blogs
Looking for how-tos and insight? Get advice from our entire team on the BuildThis blog. We have industry experts in Design & Development, WordPress, SEO, and Digital Marketing.
Visit us in downtown Chicago at the iconic Board of Trade building.
We'd love to meet you!